Virginia Abrasives Sanding Abrasives, Flooring Tools, Grinders
PRM5WTM Multi-Purpose 15mm Diamond Blades are here. A MONSTER of a blade for when your job needs BEAST mode!

EXPLORE OUR WORLD OF CONTENT
Watch videos on our most popular products and find the solution you're looking for.
See how we can help you work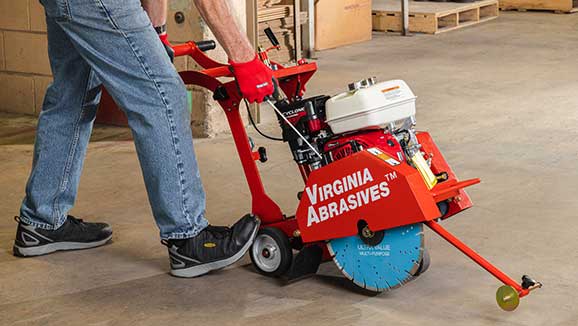 ABOUT VIRGINIA ABRASIVES
Virginia Abrasives Corporation manufactures and distributes construction abrasives products to the equipment rental, professional flooring and industrial trades. Our product offering includes various sandpaper products, diamond and bonded abrasive cutting wheels, nonwoven abrasives for floor maintenance, construction equipment and various related products.
We have focused our business on the types of sanding involved in home refinishing, including hardwood floors and drywall abrasives. Our lineup of abrasive products includes the best abrasive materials available, including ceramic and silicon carbide, valued for their hardness and superior micro-fracture abilities, aluminum oxide, zirconia alumina and garnet.
Our story
Members of Manufacturing and Trade Associations: