VIDEO: Finishing or Refinishing Hardwood Floors
Back to The Real Grit Blog
VIDEO: Finishing or Re-finishing Hardwood Floors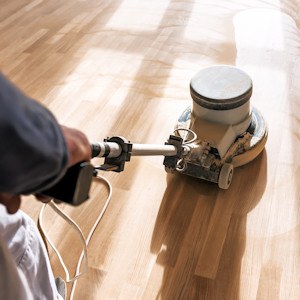 Learn from the pros on how to prep and finish or re-finish hardwood floors.
Finishing or refinishing hardwood floors can be an intimidating and messy job - especially your first time! The array of tools and abrasives to use for the job can be overwelming. This video walks through the process with sound guidance and tips to get it done right. The host discusses the different sanding equipment, the abrasives (sandpaper and mesh screens), tools and drivers needed to prepare the space and ultimately for sanding and smoothing the surface of your wood in preparation for your desired finish./p>
The narrator walks you through the conversations to have with the rental center and how to prepare the room for the job. The actual sanding of the floor (and grit of paper to use for each step) is discussed and demonstrated using various sanders including a drum sander and edger. The sanding ends with the use of a mesh screen on a floor buffer for the final smoothing to give it a truly professional appearance ready for the application of your finish.
Virginia Abrasives offers all the abrasives you'll need for professionally finishing or refinishing hardwood floors and manufactures sandpaper to fit major manufacturers' floor sanding equipment, including drum sanders, edgers, floor buffers, orbital sanders and more. Check out our collection of sanding abrasives here
When it comes time to actually lay down the finish, we also carry applicators for applying the finish on your floors. Those can be found here.
Enjoy the Video!