VIDEO: Virginia Abrasives 10-inch Floor Grinder
Back to The Real Grit Blog
VIDEO: Virginia Abrasives 10-inch Floor Grinder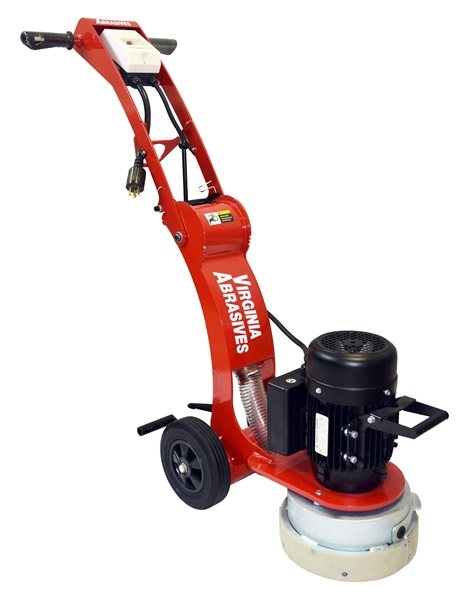 Learn about the powerful Virginia Abrasives 10-inch Floor Grinder
The Virginia Abrasives 10-inch Floor Grinder is a powerful, yet compact and portable workhorse fitting in an SUV or vehicles trunk with the handle folded down. This floor grinder can help you deliver the appropriate concrete surface profile (CSP) on your next job, ready for whatever finish you need to apply
In this video, Virginia Abrasives' own equipment expert Richard Wheeler walks through the Virginia Abrasives® 10-inch Floor Grinder, Model FG10. He discusses the features of this rugged and powerful machine. The 1.5 HP electric engine runs on a standard 15-amp outlet and includes a 50-foot 10-gauge electrical cord, adding an extended range when running the grinder. Additionally, there is a vacuum port that can be connected to a dust collection system to keep the environment as clean as possible and meet OSHA dust remediation guidelines while you work.
In this demonstration, the floor grinder is used to remove various coatings on concrete floors, showing its use in smoothing a rough concrete finish.
Enjoy the video!
The Virginia Abrasives 10-inch Floor Grinder and its big brother the 11" heavy duty floor grinder can be found on our site here.
Our collection of compatible grinder tooling can be fond on our site here.