We are headed to 2022's biggest hardwood flooring expo!
Back to The Real Grit Blog
Virginia Abrasives is Headed to the Biggest Hardwood Flooring Expo of 2022!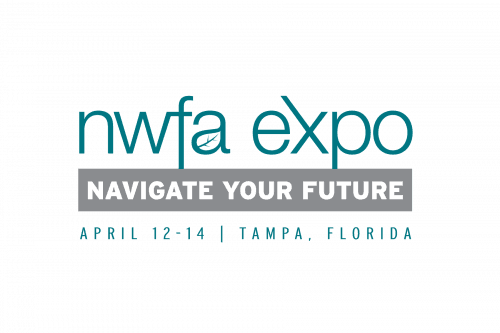 NWFA Expo - Come See Virginia Abrasives at The Biggest Hardwood Flooring Expo of 2022
The Virginia Abrasives Pro Flooring team is gearing up for the biggest hardwood flooring expo! Held in Tampa from April 12-14, it is hosted by the industry's leading organization: The National Wood Flooring Association (NWFA). Because it is exclusive to hardwood flooring professionals, you can take advantage of NWFA's extensive reach. As a result, making influential connections.
We hope to see you there! So, be sure to stop by booth #819. We've got somethin' for ya!
Here's what you can expect at the event.
The NWFA Expo is loaded with opportunities to help you accelerate your business. For example, there are workshops dedicated to business growth. There are also CCU classes for NWFA Certified Professionals. Furthermore, you'll see demos of new hardwood flooring products and equipment. And, similarly, insights into hardwood flooring trends and techniques.
Not to mention, there are some great giveaways. Like the Virginia Abrasives custom-designed YETI® Tundra 45 Cooler! You'll need to stop by booth #819 to enter the drawing.
The event will have:
260+ Exhibitors
36+ Educational Sessions
14 Exhibitor Demos
40+ Speakers
55+ Networking Opportunities
Pre-Expo Education Resources/Classes
During the event, be sure to check out the wood floor of the year! Afterward, swing by booth #819. We've got some giveaways, demo products, and more.
The NWFA Expo registration and event details you need.
The NWFA expo is held at the Tampa Convention Center in Tampa, Florida April 12-14, 2022.
Firstly, register for the biggest hardwood flooring show by clicking here. Then, get ready for 20+ hours of industry-focused content, an Expo t-shirt and bag, and vendor prizes! In addition, you'll have access to pre-expo educational seminars and more!
Meanwhile, here are some events we recommend:
Tuesday, April 12th
Welcome Aboard Session
Pre-Expo Symposium (for NWFA Certified Professionals only, get 6 CCU credits)
Launch Party (get appetizers and one drink ticket!)
Wednesday, April 13th
Business Plan Workshop
Tech Talk - OSB
Tradewinds Happy Hour
Thursday, April 14th
Women Industry Network Breakfast
ICRI Concrete Slab Moisture Testing (CSMT) Program
Bon Voyage Party (get appetizers and one drink ticket!)
Certainly, check out the entire event schedule and more details, click here.
Got questions? Bring them to booth #819 because our Virginia Abrasives experts have answers.