USA-Made Monster® Ceramic Abrasives - Virginia Abrasives
Back to The Real Grit Blog
Always Your Home Uses Monster® Ceramic Abrasives for Professional Flooring Results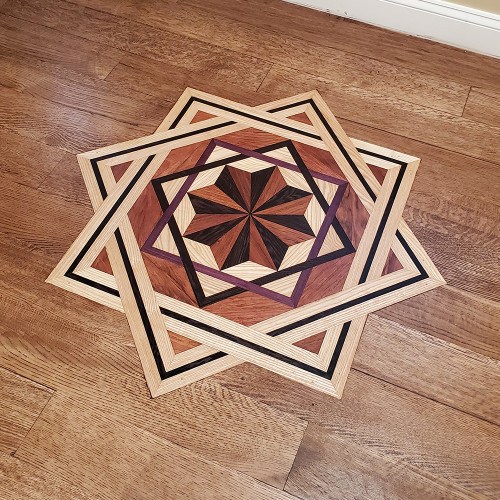 CUSTOMER SHOWCASE is a new blog that shows off our customers' work! Seeing our products help you get professional results is our mission.
---
November 2nd, 2021
Greg Foels of Always Your Home (formerly Foel's Flooring) in Murrells Inlet, SC is tackling floor installations and refinishing projects. To do so, he uses our Monster® Ceramic Sanding Abrasives. The USA-Made abrasives might be tough, however, the smooth, finished surface they create is anything but.
"Thanks for making such awesome sanding products."
Since 1991, Greg has been installing and refinishing hardwood floors. A master of his trade, he works passionately to ensure his customers' dream floors become a reality. Furthermore, he aims to do so with as little inconvenience to them as possible. As a result, having reliable, fast-shipping products is a must. That's why his go-to is the always-in-stock Monster® Ceramic Sanding Abrasives. Proud of his work and satisfied customers, he has shared two of his recent projects with us.
"Two more projects made possible by Virginia Abrasives!"
Monster® Ceramic Abrasives
USA-Made in Virginia, our Monster® abrasives have the roughest and toughest abrasive minerals. As a result, they cut faster and last longer. You'll get the consistency and finish you want. In addition, our semi-closed coating on the grain resists loading the abrasive with old coatings. Because of that, our products save you time and money.
We'd like to send a huge thank you to Greg for being a loyal customer and sharing these gorgeous results.
Click here to see our full line of floor refinishing products. From Monster® Ceramic Abrasives and mesh screens to grinder tooling and diamond blades, we have to products you need to tackle the toughest professional flooring jobs.
If you'd prefer to speak to one of our friendly, Virginia-based reps, call 1.800.446.1805, Monday through Friday, 8 a.m. to 5 p.m. EST.
---
Want to be our next Customer Showcase?
Firstly, send us an email with details about your project. Be sure to include images and list the Virginia Abrasive products you used. Then, we will feature you on our blog and social media!